Testimonials
One  word would describe it all. Satisfied. It's funny how I entered here as such a clueless person and I will be walking out as a confident and assured individual. The test result was an exact reflection of me as a person. Never been so content with a counseling session so much. Thank you.
My experience was good & one thing is very good to I have somebody to listen to me and also tell me what I can do.
It was a very good experience with you. Due to this counseling I am able to understand myself and I will try to carry on and continue with the tips given by Kanan ma'am.
I feel more open now. Got to know a lot more about myself. Would definetly love to come again.
I am really very happy to know what I have to do ahead in life. Kanan ma'am was just awesome and Surbhi ma'am too. I have got a good guidance now and have got a good base to perform on . With hopes I leave this place and reach back here with some achievements not dreams anymore.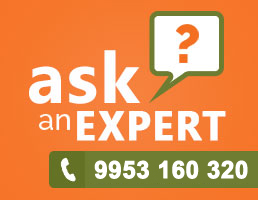 Latest News/Events
Facebook Feeds