Testimonials
My first advice to all those people who are very confused & unsure about their career is to give " Students Destination" a chance. Keep all your quarries aside; they dig very deep into your interests and give a notification of what you might have never noticed about yourself. There management and approach is completely different yet effective & suitable for many Indian students( Test and Counseling is suitable for all. I am hopeful that they are going to give one of the greatest career counseling in India & abroad. All the Best!!
My experience in Student destination was satisfactory and got fully motivated. I feel blessed that I choose this career counselling service. Now I have a direction " where should I go " and have a bright future. Thanks alot for this session.
I really had a wonderful experience, explaining us and helping us to set goals for our kids.

Mrs.Vandana, mother of Ms. Khushboo
The experience was very helpful. It was good. We could discuss everything.
This is Akshat Saxena, who now sitting here is in the rust stateof mind. Trust me when i came here I was in the worst state of my life, life was a mess. But here I am sitting now on the 1st april 2016, with everything sorted and all because of students destination. Kanan Ma'am, thank you so much . No really. Also if someone is reading this right now, these words are coming from a National Law schoolite, Bangalore , so you this is authentic. Also again Kanan ma'am thank you for making me see the bright light and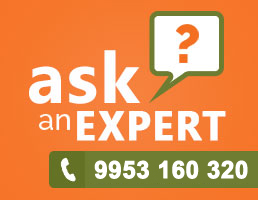 Latest News/Events
Facebook Feeds