Right Career Guidance At The Right Time Is The Way To Shine

It has been long established that career guidance for students is the need of the hour. A continuously evolving world rife with uncertainties & the rising adoption of AI & digital mechanisms in every sphere have leveraged its importance more than before. However, as much as we address this aspect, what often remains undiscussed is the ideal time when students should consider beginning their journey to get credible & comprehensive advice on exploring career options suited to their skills.

Having a solid idea of when to begin the process of getting career guidance and counselling determines the pace & time of its effectiveness. Delaying taking the first step when the time is right largely reduces the likelihood of getting the best results while starting too early may cause heightened stress in students. So the question that looms large is, "When is it a good idea to discuss & a roadmap to choosing the right career?"

Data has revealed that by the time students are in middle school, they develop sufficient emotional & cognitive intelligence to start looking at & understanding all the information about available options. Though, it may not be realistic to expect them to rapidly take a final call at this early juncture.

However, it is a great time to help them find out what their strengths and weaknesses are and the choices they have in front of them which would fit the bill.

Figuring Out Your Areas Of Strength

Making a career choice is not a decision made on the spur of the moment on a whim. It is generally a time-consuming process & can be a long road to find a job that is satisfying. There are multiple factors that come into play during this journey which include a student's aptitude, interests and mindset. However, the question is what if a student isn't familiar with these aspects?

This is a concern that is quite common & one of the reasons why the first step in the career counselling journey begins with building awareness about a student's own abilities and personality through Psychometric Tests. These are scientifically designed tests to assess their persona, activities for which they have a natural inclination & the beliefs that shape their decision making.

Potential Of AI-Powered Career Counselling

The use of AI-powered career counselling and tech-enabled psychometry can be a great way to get career guidance that is tailored to each individual's needs. These tools can help individuals identify their strengths, weaknesses, and opportunities so they can make the best choices for their future.

By using these AI-powered tools, individuals can get accurate and detailed advice on how to pursue their desired career paths. This will not only allow them to reach their goals faster but also give them the confidence they need to succeed in life.

For instance, we have developed a pioneering AI-driven assessment system enabling a student explore the spectrum of options customised according to their interests, aptitude & mindset.

Since the assessment of Student A will always be different from Student B, the spectrum of options for them will be suited to their persona. This ensures that instead of traditional choices, they are able to choose from a diverse range of career options that are in sync with their passion. As a result, it becomes an extension of an activity they love to indulge in instead of a way to make a living.

To sum it up, it goes without saying that early birds will always catch the worm when it comes to career guidance. So, start scoping out a career counselling expert today & begin the journey.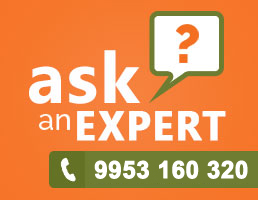 Latest News/Events
Facebook Feeds