When people love you too much there is a reason! #ProudToBeAnEngineer

Same stands for Engineering as a career. There is a reason why it is an evergreen career option.

It's become fashionable to criticize people who hope their kids take up engineering as a profession in life. But the truth is the criticism is for the idea of influencing your child's choice of career on the basis of market demand and not for engineering as a profession.

The world will require engineers for ages to come for creating, constructing, maintaining, renovating, recycling to reusing everything humans use in this world from phones to satellites, software to supercomputers,  from taps to dams, from tricycles to space shuttles, from tents to skyscrapers, from needles to Robotic check-ups, the list is never ending!

So if you have the #IAM – Interest, Aptitude and mindset to become an Engineer  you are lucky to have the option of working under and over the seas, on land and in mines, over the mountains and in tunnels, on the frozen Poles to the hot deserts, and in homes and space stations.

After equipping yourself with an engineering degree you can become an engineering College professor, a research and development engineer, production or quality control engineer, marketing or sales and service engineer in the branch of  Computer Science and Information Technology , Electronics and Communication , Electrical , Mechanical , Civil, Aeronautical, Automobile, Chemical,  Architecture, Petroleum, Automation and Robotics, Genetics, Marine, again a long list of options to suit your Interest.

Where you get your degree from matters in your initial years of job hunting, once experienced your work and attitude speaks.  Before taking admission in a B. Tech course please check its credibility from the Ministry of Human Resource Development website.

Summing up the MHRD rankings for Engineering Colleges for 2016-

The 1st five positions are taken up by the IITs namely IIT Madras, IIT Bombay, IIT Kharagpur, IIT Delhi And IIT Kanpur
6th to 11th position by IIT Roorkee, IIT Hyderabad, IIT Gandhinagar, IIT Ropar, IIT Patna, IIT  Guwahati
12th NIT Tiruchirapalli, 12 NITs find place among first 50 and 13th rank for VIT Vellore and 24th rank for PSG Coimbatore – the only private institutions amongst the IITs and NITs.
Remaining 5 IITs between rank 14 to 26 are IIT Banaras, IIT Indore, IIT Mandi, IIT Jodhpur, IIT Bhubaneshwar
10 more NITs fall between 51st to 92nd rank

Some Private Universities and Engineering Colleges to reckon are SRM Chennai and MIT Manipal, are BITS Pilani, PSG Comibatore, BITS Mesra, Thapar , etc.

The various technical degrees available are:-

Diploma courses from Polytechnics
Bachelor of Engineering (B. E.) Or Masters of Engineering (M. E.)
Bachelor of Technology (B. Tech) or Masters of Technology (M. Tech)
Courses outside the University systems include Postgraduate Diplomas, Master Certificates etc. in Tool Design, CAD/CAM, leather processing, Railway Engineering, Cement Technology, Foundry, Metallurgy, Sugar technology, Alcohol Technology, Pulp and Paper Technology
The Institution of Engineers (India) is a national organization which held examinations equivalent to B. E. /B. Tech. and has 15 million members.

The only drawback of becoming an engineer is you won't find time to waste. Be an Engineer.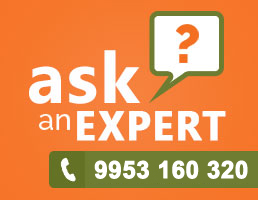 Latest News/Events
Facebook Feeds