Part Time Jobs to enhance your CV

Part time jobs are a great way to get out and experience the world before you start working full time. According to the best career counseling services in Delhi, not only do these jobs offer you the chance to earn a little extra money, they offer you experience as well as real life soft skills that can only help you grow as a person.

Design a website

If you have good knowledge of programming languages and web designing software then you can choose to create websites on a freelance basis in your free time.

Blogger

If you have a little extra time at hand and are good with words, you can use up your free time to write freelance for some companies. Trust us; there are a number of companies that are always on the lookout for good writers and bloggers. This is a great way to earn a little extra from wherever you are.

Digital Marketing

Digital Marketing is undoubtedly the in-thing these days. You can opt for interning at a digital marketing company, which will not only help on the financial front, but will also provide you with a lot of real time experience,  which in turn will help you further enhance you CV for when you apply to other jobs, or even colleges.

Teach Dance

Dance has recently become a medium where people combine stress busting, expression, and exercise. If you have the moves, you can start teaching others as well.

Event Planning

Go through the ultimate test of your soft skills with event planning. Event organizers and planners are the ones that coordinate between vendors, sponsors, artists, suppliers, and the clients. Ultimate time management skills, organizational skills, people skills, and at times even leadership skills are required to pull off a successful event. Not to mention that even one good event can help you rake in a respectable amount of money. Add to that, you also get the chance to meet a number of new people (plus the chance to attend said events for free)!

If these aren't the ones you are looking for, you can always try your hand with interning in various fields as per your choice. A part time job is not only a welcome financial surplus but also a great value-add to your CV.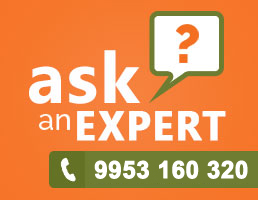 Latest News/Events
Facebook Feeds