Crush Your Career Goals: Top Career Advice for Gen-Z's

You're in your twenties, and you've got the world at your fingertips. The choices you make now will shape the trajectory of your career, so it's crucial to take action and set yourself up for success. But where do you start? Don't worry, we've got you covered. In this blog, we'll share some of the juiciest career guidance advice for students in their 20s.

Get out there and explore!

Life is too short to stick to the familiar. In your twenties, you have the time and freedom to explore your passions and try new things. Take advantage of your college years to take classes outside your major, join clubs and organizations, and attend events and conferences. By broadening your horizons, you'll discover new interests and open yourself up to exciting career opportunities you may never have considered before.

Build your skills like a boss!

Your twenties are the perfect time to build your skills and develop your talents. Take advantage of internships, co-op programs, and other experiential learning opportunities to gain hands-on experience in your field of interest. Not only will this help you build your resume, but it will also give you valuable insight into what a career in your chosen field would look like. Identify the skills that are most in-demand in your field and work to develop them. By building your skills, you'll make yourself an irresistible candidate to potential employers.

Network like a pro!

Networking is the key to building a successful career, so start building your network early. Attend career fairs, networking events, and industry conferences to meet people in your field of interest. Connect with alumni and professionals on LinkedIn and reach out to them for informational interviews or job shadowing opportunities. Your network can provide you with invaluable insights and connections that will help you launch your career.


Find a mentor and get mentored!

Mentors can be a game-changer in your career journey. They can provide valuable guidance and support as you navigate your career path. Look for people in your field of interest who you admire and respect, and reach out to them for mentorship. They can offer advice, share their experiences, and help you identify opportunities for growth and development.

Stay flexible and adaptable like a ninja!

The job market is constantly changing, and your interests and goals may evolve over time. Be prepared to be flexible and adaptable in your career journey. Don't be afraid to pivot if you need to. Remember, your twenties are a time of exploration and discovery, so don't be afraid to take risks and try new things. Stay open to new opportunities and experiences, and be ready to take on whatever the future holds.

In conclusion, your twenties are a time of tremendous opportunity and growth. By exploring your interests, building your skills, networking, finding a mentor, and staying flexible and adaptable, you can set yourself up for a successful and fulfilling career. So go out there, grab life by the horns, and take the first step towards building the career of your dreams!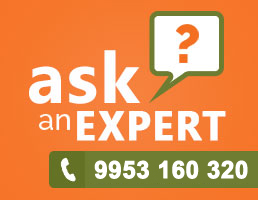 Latest News/Events
Facebook Feeds