Institute Of Technology And Science (its)
Institute of Technology and Science (ITS) ,
Ghaziabad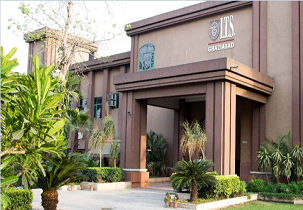 Photos
Courses Offered
Recruiting Companies
For MBA: Parle, Dr Reddy's, Kotak Mahindra Bank, JK Tyre, Indusland Bank, American Express, Samsung, Matrix, Indiabulls, Vodafone, HDFC Bank, Asian Paints, Dabur, Priyagold, Citibank and many more... For MCA: TCS, Infosys, IBM, Siemens, NIIT, Wipro, CBS, Backstreet Technologies, BM Projects, CFE India, Woxa Technologies, SDS Softwares, EAZY, Web Nexus, Tech Sync, Aspiring Team, Sisoft Technologies and many more... For PGDM: 99 Acres.com, Accent Consulting Pvt. Ltd., Acro Service Corporation, Alkem Laboratories Ltd., Allcheckdeals.com, Alstrong Enterprises India Pvt. Ltd., American Express, Ameriprise Finncials, Apex TGI, Apple India , ARCHELONS Consulting Pvt Ltd., Asian Paints, Axis Bank, Ayurvet, Bajaj Finserve, Benchmark Six Sigma, Bespoke Digital Media India Pvt. Ltd., Black Rock Services India Pvt Ltd, Britannia Industries Ltd., Broadridge Financial Solutions (India) Ltd., Buddha Education Services, Canara Robeco, Capital IQ, Career Launcher, Carte Blanche Solutions Pvt. Ltd., Catabatic Automation, Ceasefire Industries Ltd., Chegg, CHW Forge, Citi Bank, Citi Bank - Dubai, Clay Telecom, Coats India, Compare Infobase, Confluence India Pvt Ltd, CVENT, Da Milano, Dainik Bhaskar Corporate Ltd., Danone India, Eastern Software Systems, Easypolicy.com, Edelweiss, Edu Mentor, Eureka, Forbes, Executive Search, F1F9, Fabriya, FEDERAL BANK, Finedge Advisory Pvt. Ltd., Firstcry.com, Fundoodata.com, Genesis, Genpact, GET IT, H & S, Havells, HDFC Bank Ltd., Hindustan Times Ltd, India Mart, IndiGo Airlines, IndusInd Bank, Interocean Shipping, Invest2Best Realty Pvt. Ltd., J K Tyres India Ltd, Jaro Education, Just Dial, Karl Storz, Karomi Technology Pvt. Ltd. Kaya Lifestyle Pvt. Ltd., KEN Research, Kotak Mahindra Bank Ltd., Laurent & Banon Services Pvt. Ltd., LAXIS, Llyod Ventures, Luminous Power Technologies Pvt. Ltd., Mahindra & Mahindra Ltd., Mancer Consulting Services, Manpower Services India Pvt. Ltd., Win-Medicare Pvt. Ltd., WNS , XL Dynamics Pvt. Ltd., YCD, Yes Bank, Zen Mobile, Zycus Ltd."
Deccan Education Society- Institute of Management Development and Research (IMDR);Deccan, Pune;1974;;"The Institute occupies about a hectare of land near the south-west corner of the DE Society campus. In addition, the IMDR staff quarters are located near the north-west corner of the campus. BUILDINGS The Instructional area available on the IMDR Campus includes Classrooms, Tutorial room, Library, Computer Centre and an Auditorium with the seating capacity of 175. The main campus has an administrative block, student's common room, canteen and other amenities including the reprographic facility which is made available for students on the campus. The total built up area is over 24,000 sq feet. Besides, there are 10 residential units for the Non-Teaching staff and three for the Teaching staff. HOSTELS The IMDR wing of the Block 4 of the Gents Hostel of Fergusson College comprises 17 two-seater rooms which are allotted to students of IMDR. LIBRARY The IMDR library stocks over 16270 books on Management, 364 Audio and Video cassettes, 739 CDs & 210 DVDs. There are 65 Indian journals, 25 foreign journals and bound volumes of prominent journals for over 20 years. The library subscribes to 17 online journals. It has 8 English and 3 local language newspapers. The library has an Internet connection and corporate database. It has a WEBOPAC system to help members locate books, and computer terminals are available until 15 minutes before the library closes. All library records are computerised. COMPUTER CENTRE The Centre is primarily a learning facility and has a resource room for conducting hands-on training and presentations. It has 120 computers with minimum PIV configuration for students and 2 servers. The Centre has state of the art hardware and software to meet the needs of students of Management. The computer lab in-charge organises training on commonly used software packages and databases. There is separate Language Lab for language training for a capacity of 30 students. Students are given hands-on training on ERP systems under the SAP University Alliance Programme. SPORTS & RECREATION Playgrounds of sister institutions, Fergusson College and BMCC are available to our students. There is also a Table Tennis room. There is a Students' Common Room as well.
3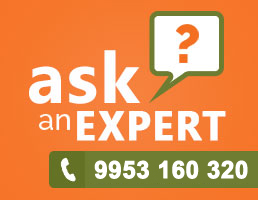 Latest News/Events
Facebook Feeds